Hello everyone! I know it has been a long time since we have made a post, but you know how it goes. Seems like we have just been so busy. Lacy and I have both been very busy with Thanksgiving, trying to get ready for Christmas, and trying to get a few orders out for Christmas presents. Lacy is trying to get our little Lilli to go to sleep so I thought I would give ya an update on what has been goin on at S.P.A. Custom Knives. As Lacy has said in an earlier post we had an excellent time at the Blade West show in September. The people we met were great and the sales were also great. I would like to thank every one we meet there for making the show a fun and successful one. THANKS! The knife that won the Best New Maker award is in the newest copy of Blade Magazine on I believe page 44 February 2010 edition. They are a little a head of schedule! LOL! This is my first knife to be in Blade, so it is kind of exciting. Since the show and the picture of my knife in Blade I have been getting quit a few orders on the list. So if anyone has been thinking of placing an order now is the time to do it.
While we were at the Blade West Show a feller stopped by my table a couple of times and looked over my knives. He picked one up and said he really liked the Damascus steel it was made from. I told him I bought that piece of Damascus from Chad Nichols, and he is right across the isle so go check out his steel because he does have some very nice Damascus. A little while later the same gentlemen came back to my table with a very nice piece of Damascus steel he had bought from Chad and he asked me if I would make a knife for him from it. I said that would be great! So here are some pics of how the knife turned out. It is about 12" overall and about 2" at the widest point, so it is sorta big. The handle is made from stabilized Giraffe bone. I think it turned pretty good.
Please click on picture to get the full size image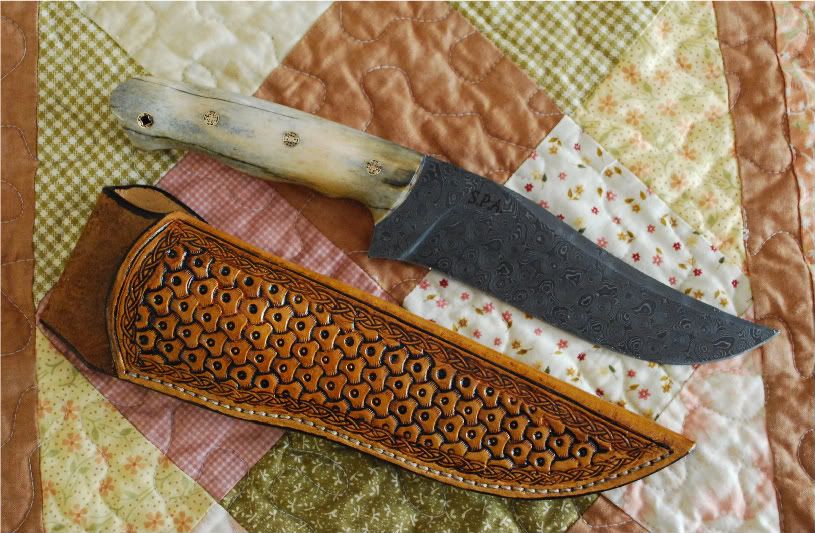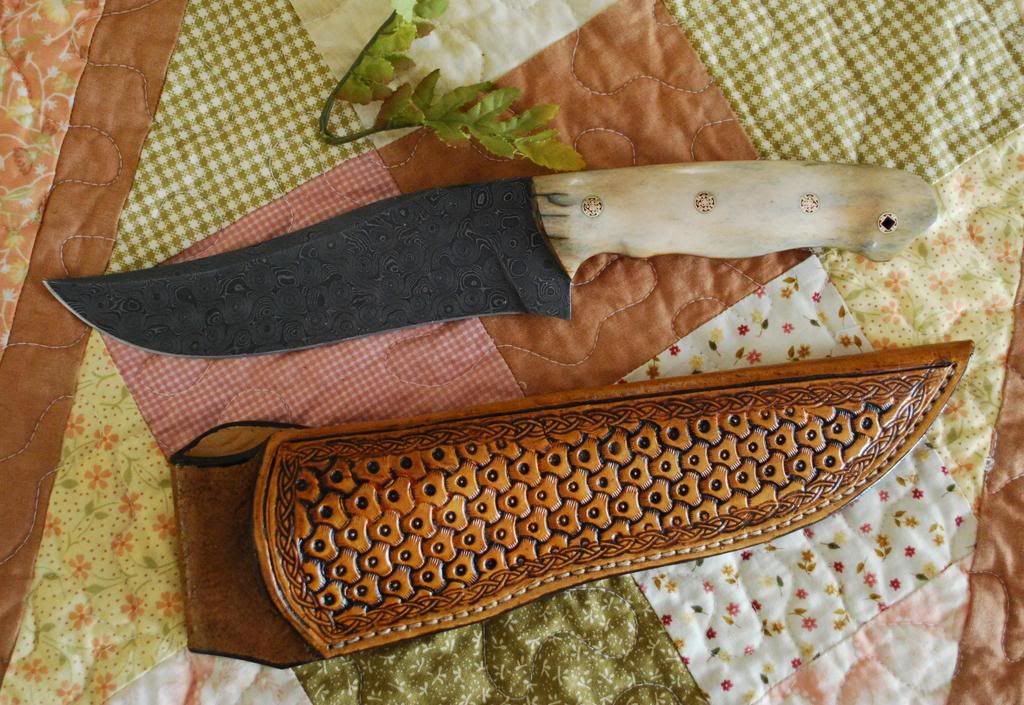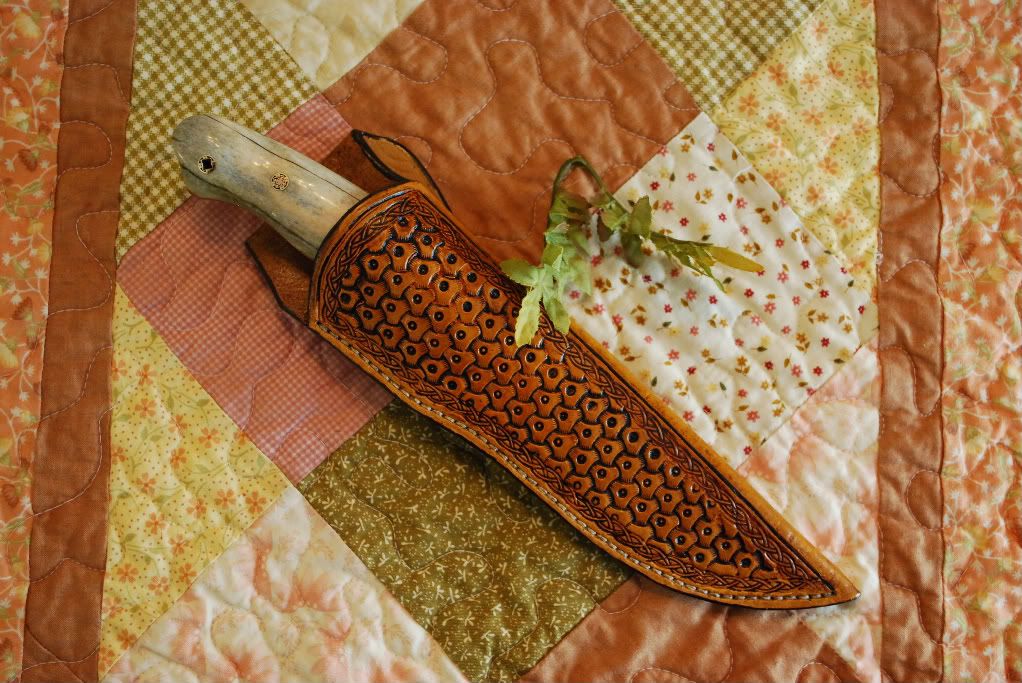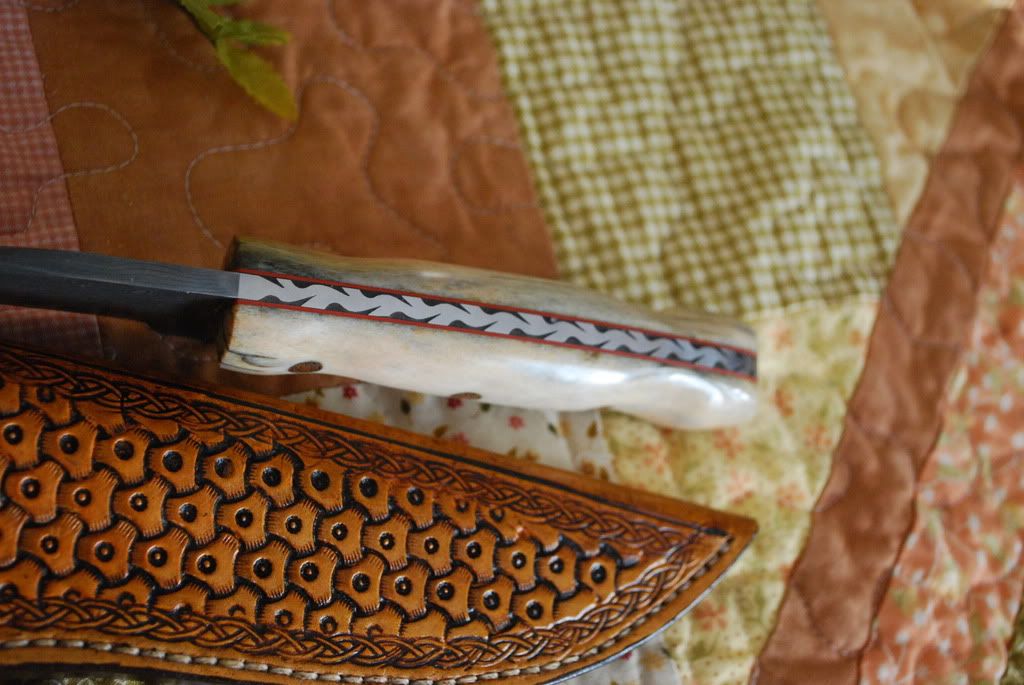 I finished my first folder from scratch a few weeks ago. They are kind of a pain in the but to make but fun also. I made the liners from .050 titanium, the handles from black & blue G-10, and the blade from A-2 tool steel. This one turned pretty good for being my first one. It opens and closed smooth and the lock is solid and smooth also. I hope to make a lot more of these in the future. Here are some pics of the folder.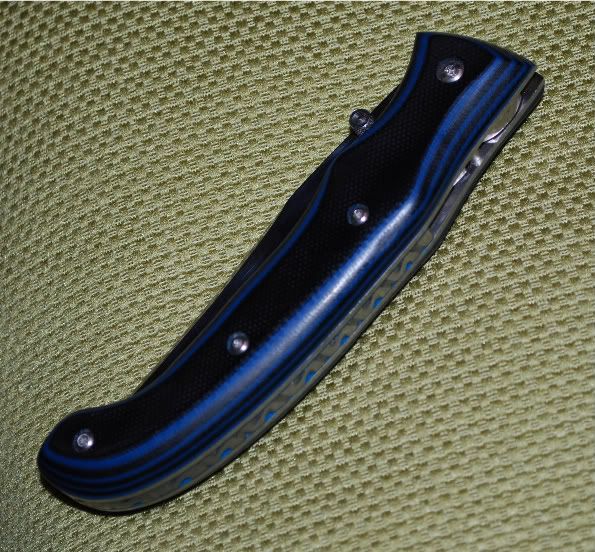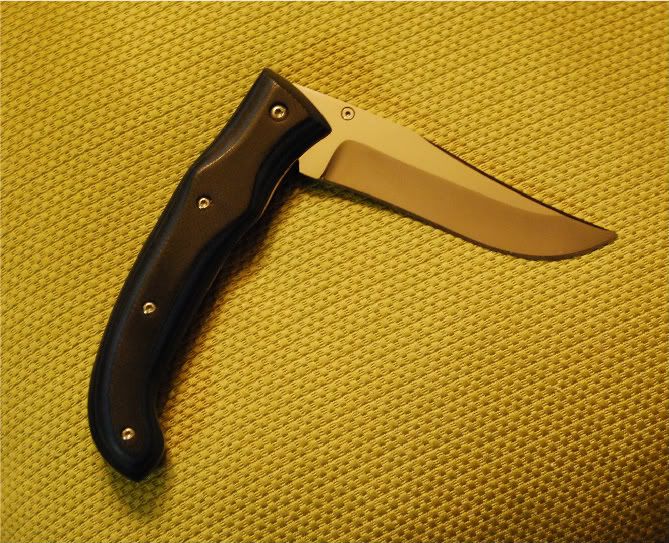 It also has file work on the outside of the back bar, and on the inside!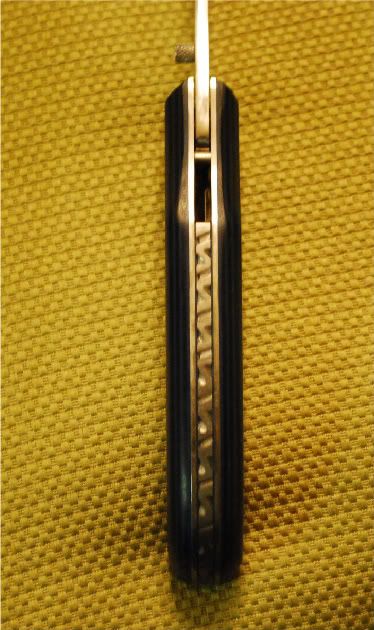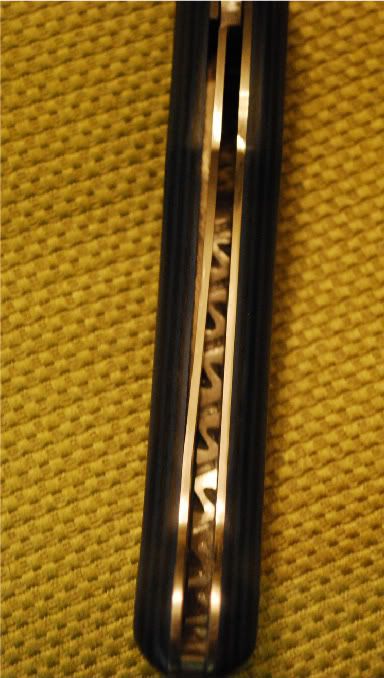 Thanks for checking out my blog & I hope you had a great Thanksgiving, Shane